FISHEADS SAN JUAN RIVER LODGE
Cast to trophy sized trout 365 days a year with our friendly and knowledgeable fly fishing guides. Fisheads is the premiere fly fishing guide service on the San Juan River in New Mexico.
A 3% convenience fee will be added for all credit card charges.  We do accept checks and cash to avoid fees. A 20% staff gratuity will be added to all all-inclusive packages and lodging with meals.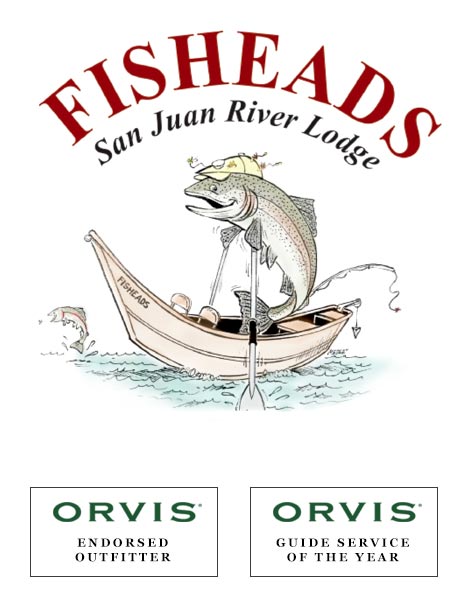 FISH & STAY ALL-INCLUSIVE PACKAGES
Our most popular packages.
6 Days Fishing
7 Nights Lodging
$2,831.50
per person / double occupancy
Single Person Rate $4,768
5 Days Fishing
6 Nights Lodging
$2,389.50
per person / double occupancy
Single Person Rate $4,019
4 Days Fishing
5 Nights Lodging
$1,947.50
per person / double occupancy
Single Person Rate $3,270
3 Days Fishing
4 Nights Lodging
$1,505.50
per person / double occupancy
Single Person Rate $2,521
2 Days Fishing
3 Nights Lodging
$1,063.50
per person / double occupancy
Single Person Rate $1,772
1 Days Fishing
2 Nights Lodging
$621.50
per person / double occupancy
Single Person Rate $1,023